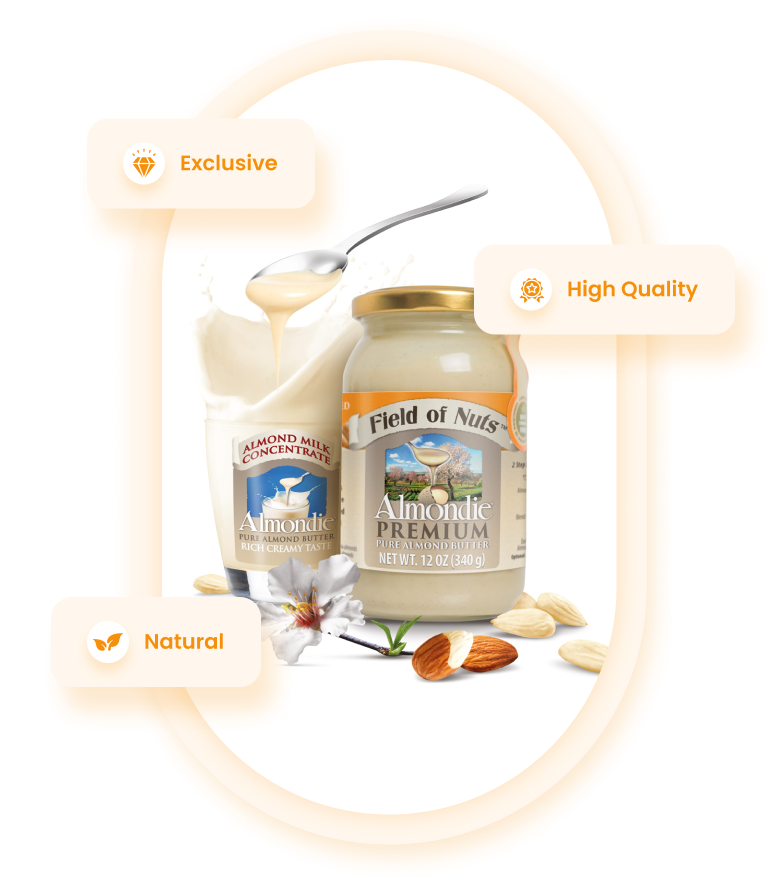 About Us
Field of Nuts is the exclusive U.S. distributor of Jerusalem Sesame Company, a well-established manufacturer of all-natural and nutritious nut and seed products. 
Jerusalem Sesame Company's patented machines are the only machines capable of peeling 100% raw almonds with cold water , cleaning unhulled sesame seeds without chemicals or human contact and grinding  all manner of nuts and seeds in a cold press process without  any roasting or exposure to heat at all. The butters stay in their raw state throughout the whole manufacturing process.
These 3 patented machines were designed by Jerusalem Sesame Company's owner, Roger Berman, as a means of preserving the full nutritional integrity of the nuts' and seeds', while presenting them in an easily digestible form.
Field of Nuts is a company which takes great pride in importing only the purest, most natural, nutritious, highest quality, totally raw nut and seed butters on the market. 
Go to Store
Founded in 1967 by Roger Berman, a mechanical engineer with a degree from Cornell University, Jerusalem Sesame Company has spent many years researching and developing manufacturing processes that preserve the natural nutritional value and flavor of its products.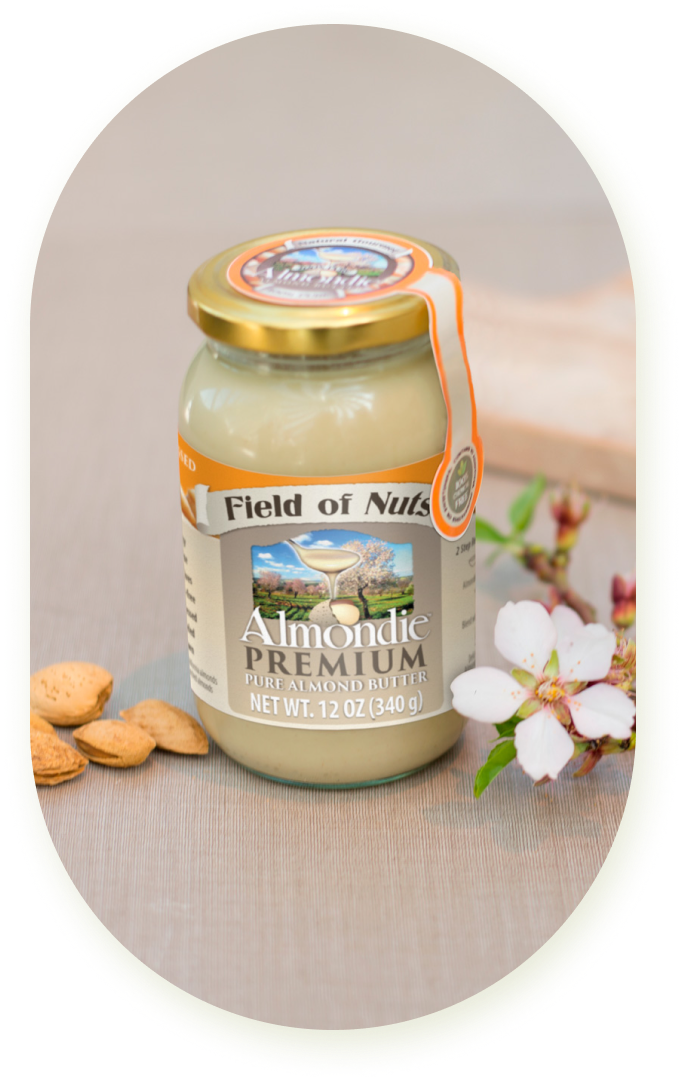 Our flagship product: Almondie Almond Butter
A unique almond butter made from 100% raw, peeled almonds. 
Almondie is different from all other almond butters thanks to  two patented machines. The first is used for peeling the almonds with cold water and the second is used to immediately grind the peeled almonds in a cold press process.
We have put  a lot of effort and hard work into making Almondie Almond Butter the freshest, richest, most genuine, superior tasting and most natural almond butter you could ever try.
Go to Store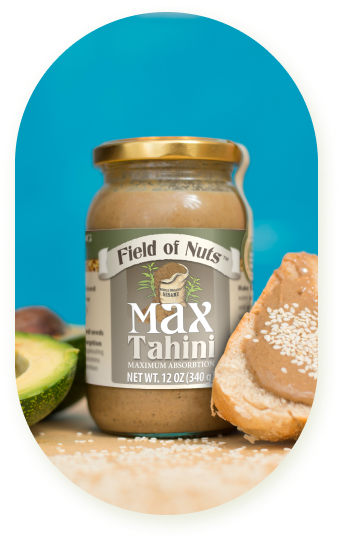 Our second flagship product: Max Sesame Tahini
Field of Nuts' second flagship product is Organic Max Sesame Tahini. Our authentic, superior Tahini is unique and different from all other tahinis that are on the market, thanks to the original cleaning * and grinding machines. Max Sesame uses pre-sprouted, whole, unhulled sesame seeds that have been ground raw, preserving the nutrients, vitamins, and minerals that make sesame seeds so nutritious and easily digestible by the body.
*Our exclusive cleaning machine is used for cleaning our sesame seeds without chemicals or human contact. The advantage of this machine is that it ensures that the nutritional value of the hulls of the sesame seeds remain intact. A large part of the nutritional value is found in the hull of the sesame seed. Therefore Max Sesame gives you the MAX in nutrition.
So much time and energy has been involved in order to produce our whole, (unhulled) raw, organic Sesame Tahini. We use only superior quality sesame seeds to make Max Sesame Tahini. We are proud of Max Tahini, the freshest, richest, genuine, superior tasting and most natural Sesame Tahini you could ever try!
Go to Store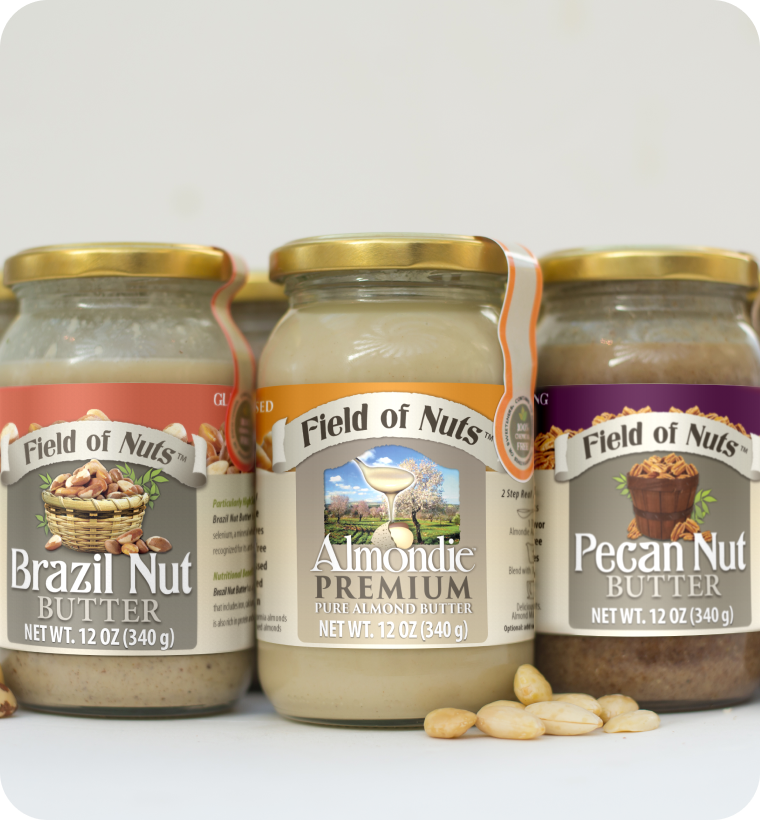 Other Popular Field of Nuts Products
Our nuts are sustainably grown, and all our seeds are organic.  Our seed and nut butters are manufactured raw, without the use of heat or chemicals. 
They  are rich in vitamins, minerals, and nutrients and have been shown to be helpful in alleviating countless ailments including indigestion and chronic fatigue. 
A well-rounded diet including raw nuts and seeds is one of the most effective preventative measures against serious ailments such as high cholesterol and heart disease.
Experience the Difference of Raw Nuts & Seeds Today!
At Field of Nuts, we pride ourselves on the superior quality and nutrition of the products that we distribute. We hope to continue to serve you with the highest quality natural nut and seed butters to bring you the best taste and the highest nutritional value that you deserve.

Go to Store